| | |
| --- | --- |
| ANSI (ASME) B16.47 SERIES B FLANGE (API 605 FLANGE) | |
| CLASS 150 FLANGE / 150LBS FLANGE | |

Flange Dimensions & Approximate Masses / Flange Weight
ANSI B16.47 SERIES B CLASS 150 FLANGES DIMENSIONS TABLE

Nom Size

OD

Thickness

OD of RF

Dia at Base

Bore

LTH

Dia Bevel

Drilling

Weight

Weld Neck

Blind

Bolt Circle

Bolt Length

Hole Dia

# of Holes

Weld Neck

Blind

O

C

C

R

X

B

Y

A

(1)

(2)

26

30.94

1.57

1.69

28

26.94

3.44

26.06

29.31

5.5

0.88

36

120

373

28

32.94

1.69

1.82

30

28.94

3.69

28.06

31.31

5.75

0.88

40

140

454

30

34.94

1.69

1.94

32

31

3.88

30.06

33.31

6

0.88

44

150

543

32

37.06

1.75

2.07

34

33.06

4.19

32.06

35.44

6.25

0.88

48

170

648

34

39.56

1.88

2.19

36.25

35.12

4.28

34.06

37.69

6.75

1

40

210

783

36

41.62

2

2.25

38.25

37.19

4.57

36.06

39.75

6.75

1

44

240

890

38

44.25

2.07

2.44

40.25

39.25

4.82

38.12

42.12

7.5

1.12

40

290

1089

40

46.25

2.13

2.57

42.5

41.31

5

40.12

44.12

7.75

1.12

44

310

1247

42

48.25

2.25

2.63

44.5

43.38

5.19

42.12

46.12

7.75

1.12

48

345

1393

44

50.25

2.32

2.75

46.5

45.38

5.32

44.12

48.12

8

1.12

52

370

1579

46

52.81

2.38

2.88

48.62

47.44

5.63

46.12

50.56

8.5

1.25

40

435

1824

48

54.81

2.5

3

50.75

49.5

5.82

48.12

52.56

8.75

1.25

44

480

2045

50

56.81

2.63

3.13

52.75

51.5

6

50.12

54.56

9

1.25

48

520

2284

52

58.81

2.69

3.25

54.75

53.56

6.13

52.12

56.56

9.25

1.25

52

550

2547

54

61

2.75

3.38

56.75

55.62

6.32

54.12

58.75

9.5

1.25

56

620

2848

56

63

2.82

3.5

58.75

57.69

6.5

56.12

60.75

9.75

1.25

60

650

3144

58

65.94

2.88

3.62

60.75

59.69

6.82

58.12

63.44

10

1.38

48

780

3560

60

67.94

2.94

3.75

63

61.81

7

60.12

65.44

10.25

1.38

52

850

3913
* Flange dimensions are in inches. Flange weights are in pounds.
* (1)- Flange Bolt lenghts are calculated based on bolting one WN to one Blind. 
* (2)- Flange Bolt diameter should be 1/8" less than the bolt hole diameter
* Note:Larger sizes flange as well as intermediate sizes can be furnished.
Production Capacity & Purchase Details
1.

Supply Flange Dimension DN15 - DN2000 (1/2" - 80"), Forged Flange.

2.
Material Carbon Steel: ASTM A105, A181, A350 LF1, A350LF2, A350LF3, A36, A234 WPB, Q235B, 20#, 20Mn etc.
3.
Material Stainless Steel: ASTM A182 F304, F304L, F316, F316L, F321 etc.
4.
Flanges Anti Rust: Anti Rust Oil, Black Paint, Yellow Paint Coating, Hot Dipped Galvanized, Cold Galvanized etc.
5.
Monthly Output: 3000 tons per Month.
6.
Delivery Terms: CIF, CFR, FOB, EXW.
7.
Payment Terms: Wire Transfer (T/T), Irrevocable L/C at Sight etc.
8.
Minimum Order Quantity: 1Ton or 100Pcs.
9.
Quality Guarantee: EN10204 3.1 Certificate, Mill Certificate, Third Party Inspection, Free Replacement Service.
10.
Find More Requirements In Flanges Market.
ANSI B16.47 FLANGE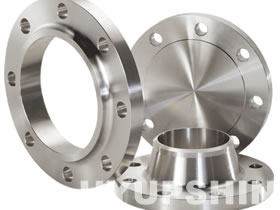 Search
ANSI / ASME B16.47 Series B Flanges
API 605 Flanges
Class 150, 26"-60"
ANSI B16.47 FLANGE

SERIES A (MSS SP-44)
Class 150 Lbs
Class 300 Lbs
Class 400 Lbs
Class 600 Lbs
Class 900 Lbs
SERIES B (API 605)
Class 75 Lbs
Class 150 Lbs
Class 300 Lbs
Class 400 Lbs
Class 600 Lbs
Class 900 Lbs
ASTM STEEL MATERIAL
Hot Products

ANSI, ASME, ASA B 16.5 FLANGES
JIS B 2220 FLANGES
KS B 1503 FLANGES
DIN FLANGES
UNI FLANGES
EN 1092-1/01 PN6-PN40 FLANGES
GOST 12820-80 FLANGES
GOST 12821-80 FLANGES
SABS / SANS 1123 FLANGES
ISO 9624 FLANGES, ISO7005-1 FLANGES
BS4504 PN16 SLIP ON FLANGE RF
ANSI B16.5 150# SLIP ON FLANGE RF
ANSI B16.5 CLASS 150 WNRF FLANGE
DIN2632, 2633, 2634 2635 WNRF
EN1092-1/11 PN6-PN40 FLANGE